Haluk Görgün, Chairman of the Board of Directors and General Manager of ASELSAN, gave information about the company's work on electric vehicles.
Emphasizing that the knowledge in the defense industry is the basis of the studies carried out in this field, Görgün said that they gained this capability with their previous modernization, subsystems produced for domestic-national platforms, and they found civilian application opportunities in such areas.
Görgün said that they have designed and produced mission computers and command control, engine control, power electronics and their drive systems for the most difficult conditions and that these have been used in the field for many years.

"Buses have come to the fore in electric vehicles. The traction systems we have developed for buses, engine systems, the task computer systems used in them, and the sensors suitable for smart urban planning have been applied to an existing platform very easily with our past experience. This project is at Samsun TEKNOFEST, where it is most visible. Our Mayor of Samsun Metropolitan Municipality called and said, 'We made an analysis, we achieved an efficiency of 1 in 8 in some lines (operating expenses) and 1 in 10 in some lines, we are very satisfied.' He said. Currently, 15 buses are running, we will deliver 5 more."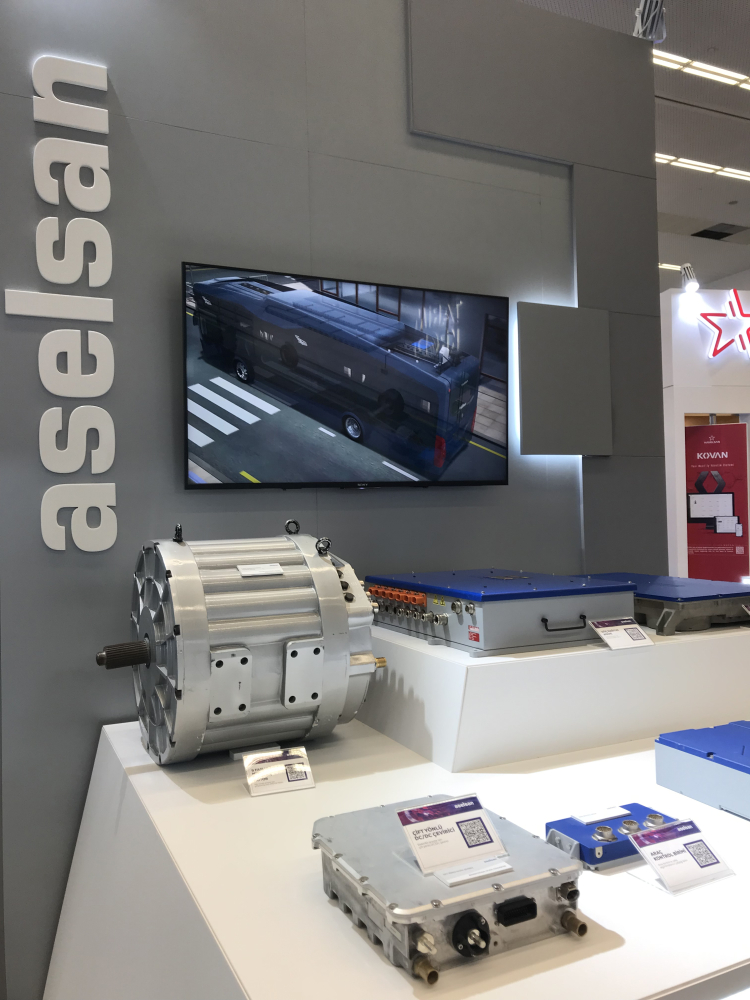 New orders are on the way
Stating that they support climate, environment, water and waste management projects and continue their activities with an environmentalist approach, Görgün stated that they consider these products of ASELSAN as a contribution to the environment and work responsibly on these technologies. Görgün said:

"New orders will come. Negotiations for 20 new orders are continuing. There are also two or three examples of these buses used in the campuses of different institutions. We have been in the field for a long time, actually on the electric bus. We have an electric minibus development project with one of our local-national companies. We will produce 64 there, too. Here, again, the scope of ASELSAN's responsibility is clear.

The manufacturer of the platform is known, other than that, power systems and control systems will be produced by ASELSAN. This will be applied to Karsan's e-JEST model. We think that this will spread and develop. Many different platform manufacturers have a desire to work with us, we also evaluate them, we also desire. Because we have a management that believes that this field will and should develop, you will hear more about our activities."
Görgün added that they are currently focusing on buses and minibuses for electric vehicles.