Travels that people make for the purposes of traveling, seeing, resting and getting to know each other are called tourism. Between 15-22 April is celebrated as 'Tourism Week' and it is aimed to develop social awareness on this issue, to revive domestic tourism, and to create opportunities for more participation of different sectors in tourism.

Covid19 Effect Is Over
"Tourism, which is often described as a "flueless industry", is one of the areas that all countries invest in, due to its high income, intercultural fusion and attracting foreign investment. Türkiye, on the other hand, has reached a very advanced level in terms of tourism. Turkey, which was visited by 28 million people in 2017, exceeded 51 million 860 thousand visitors in 2019 by catching an all-time record. After being hit by the global Covid19 epidemic, the tourism sector completed 2020 with 15 million and 2021 with 29 million tourists.

Re-released in 2022
Turkey's tourism sector started to rise again in 2022 and reached 51 million 369 thousand visitors. According to TUIK figures, an increase of 75 percent was achieved compared to the previous year, and each tourist spent an average of 901 dollars per person. In 2022, 7 million 266 thousand Turkish citizens made touristic trips abroad and spent 598 dollars per person.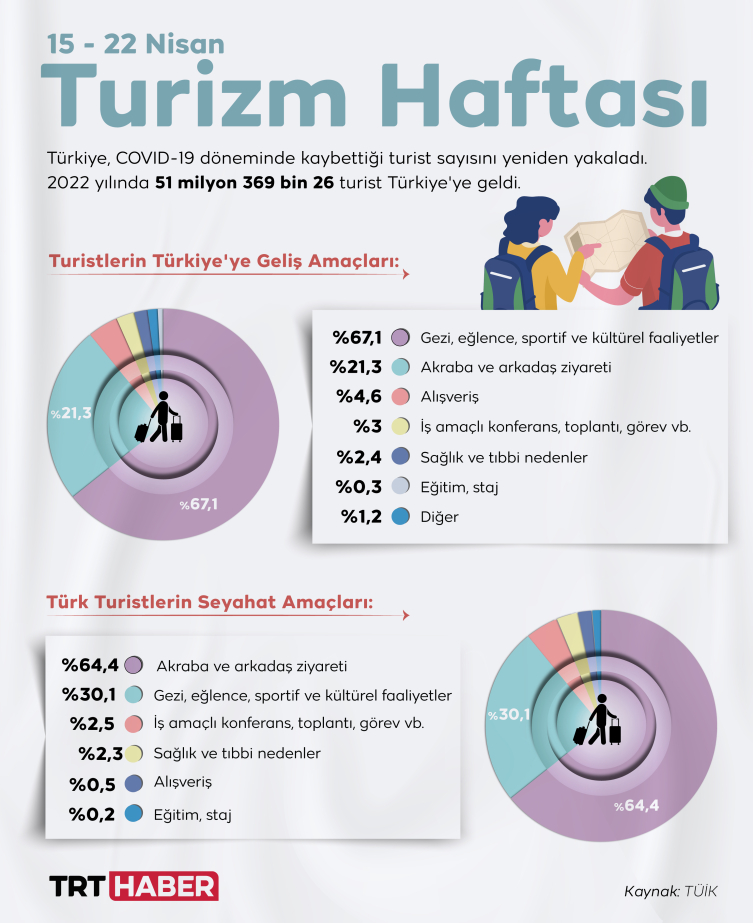 [Grafikler: Nursel Cobuloğlu Çoban]

More than Sea-Sand-Sun
In 2022, Turkey made a breakthrough in the world and became the 3rd most visited country, surpassing Italy, which it caught for the first time in 2021. Turkey was ahead of countries such as Italy and the USA in the list, which was led by France with 82 million visitors and Spain with 74 million visitors. The most important reason for this was that Turkey was not content with only the sea-sun-sand trio. At the same time, the abundance of archaeological and historical monuments, the development of new tourism areas such as highland tourism and new areas such as health tourism led to an explosion in the number of tourists. A new record is expected in 2023.
It is stated that this increase may set new records in the coming years, both in terms of tourists and income, due to tourism expansions towards countries such as Central Asian Turkic Republics, China and India.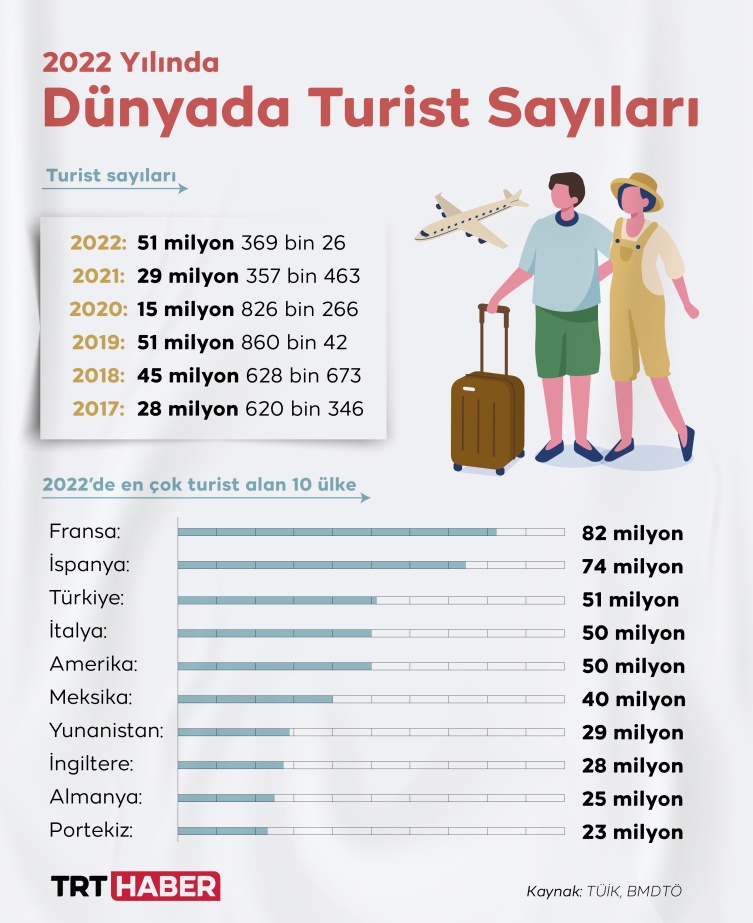 Most Germans Coming
Germans took the first place among the tourists visiting Turkey in 2022. Tourists from Russia and the United Kingdom followed the Germans. While the preference of European tourists was sea-sand-sun, tourists from the Far East and America preferred historical and cultural tourism, while tourists from Middle East countries preferred nature tours.
The favorites of the tourists coming to Turkey were again Istanbul and Antalya. Touristic regions such as Göbeklitepe, Ephesus, Cappadocia and Bodrum continue to attract high visitors.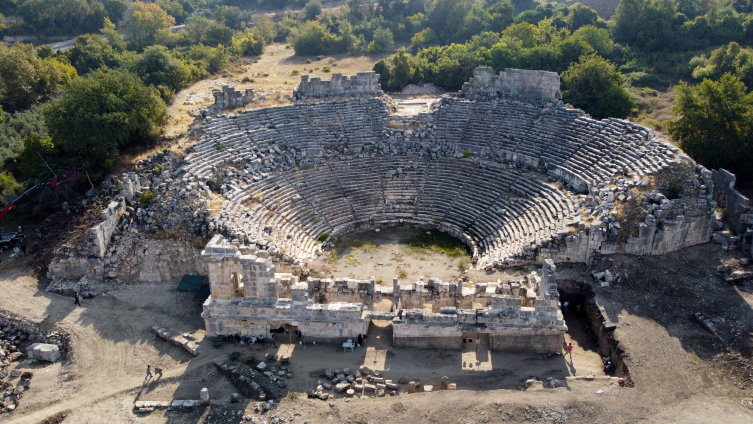 [Likya]