Istanbul Finance Center, which was built in one go and has the world's largest and most advanced infrastructure facilities, will be the pride of Istanbul and Turkey with its architectural designs and high-end equipment.
The first ribbon was cut at a ceremony attended by President Recep Tayyip Erdoğan in the Istanbul Finance Center, which will make its name one of the leading financial centers of the world with its offices equipped with the latest technology, the facilities it has and the giant financial institutions that will take place within it.
Istanbul Finance Center will host many domestic and international guests with its 1.3 million square meters office space, 100 thousand square meters shopping center, 2 thousand 100 people congress center, 5-star hotel and smart city model.
With the opening of the banks phase of the project, it is expected that important banks and financial institutions from the country and abroad will also take place in the Istanbul Finance Center.
In the banks phase of the giant finance project, the relevant units of Vakıfbank, Ziraat Bank and Halk Bank will become operational.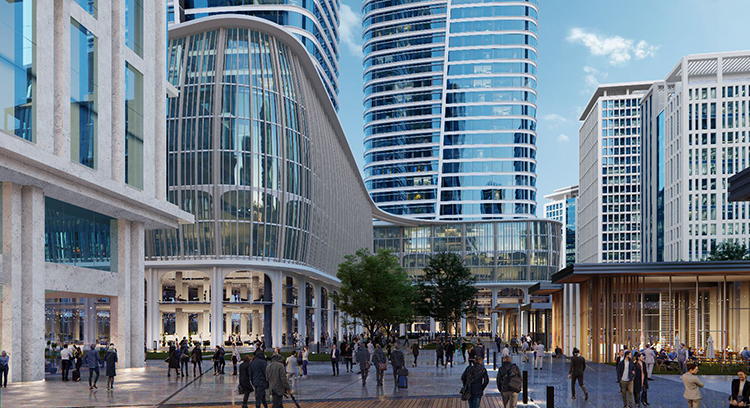 In the project, the offices and shopping center demanded much more than their capacity.
The center has 21 office buildings equipped with the latest technology. The offices and the shopping center received more demand than its capacity long before the opening. The project, which gathers all management systems in Class A buildings under a single roof, was designed above world standards and with a smart city model. All offices in the project were equipped with openable windows and UV filtered ventilation systems.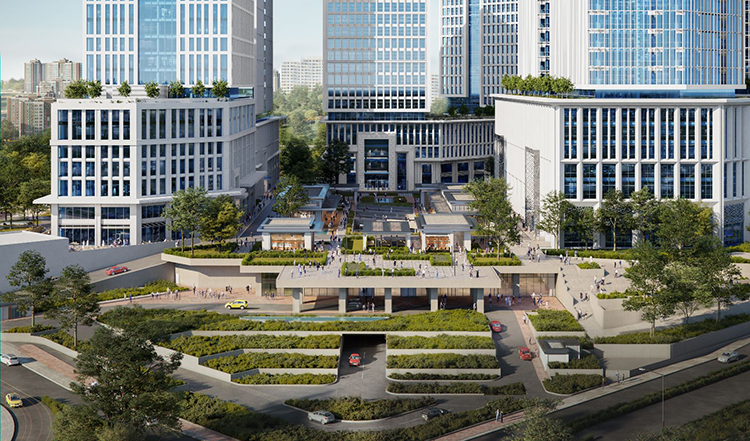 The shopping center, which is expected to host 100 thousand visitors every day, together with the office workers in the center, will include stores of domestic and foreign world-famous restaurants and retail brands. It will provide shopping opportunities in the open air on two floors, spread over a total of 3.3 kilometers of streets, streets and squares. A wide range of services and brands will be offered throughout the day in the shopping mall, including gastronomy, clothing, technology, art, entertainment and other retail categories.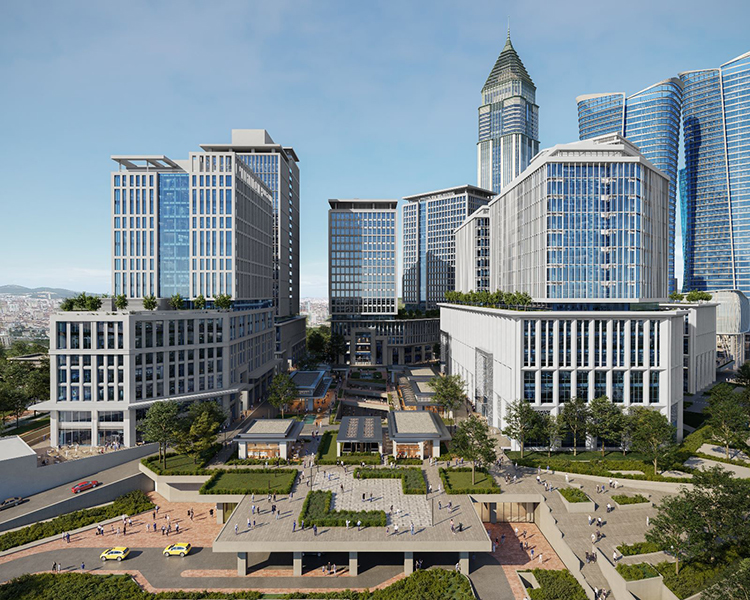 5 star hotel will serve
Located within the Istanbul Finance Center, the 5-star hotel was designed for long-term accommodation and considering the needs of the visitors. It will serve with a number of 325 rooms and approximately 80 room types suitable for long-term accommodation.
(Graphic: Şeyma Özkaynak/TRT Haber)