The investments and incentives made in farm fisheries in recent years carry Turkey to the top of trout production step by step. In trout farming, which is a part of aquaculture, especially Rainbow Trout production has become widespread in Turkey. According to the data of the Ministry of Agriculture and Forestry, trout production, which was 134 thousand 174 tons in 2021, exceeded 190 thousand tons in 2022. In other trout species, a total of 1,603 tons of production was made in 2021, 45 thousand tons of which was in the sea.

Türkiye Ranks Second
According to the United Nations Food and Agriculture Organization (FAO) aquaculture data for 2022, Turkey has become the second largest trout producer after Iran. The most intensive trout production in Turkey is done in Elazig, Muğla and Samsun. About half of the production in regions with cold water environments is consumed in the domestic market. The remaining half is exported. In 2022, 69,380 tons of trout were exported and a revenue of 451 million dollars was achieved.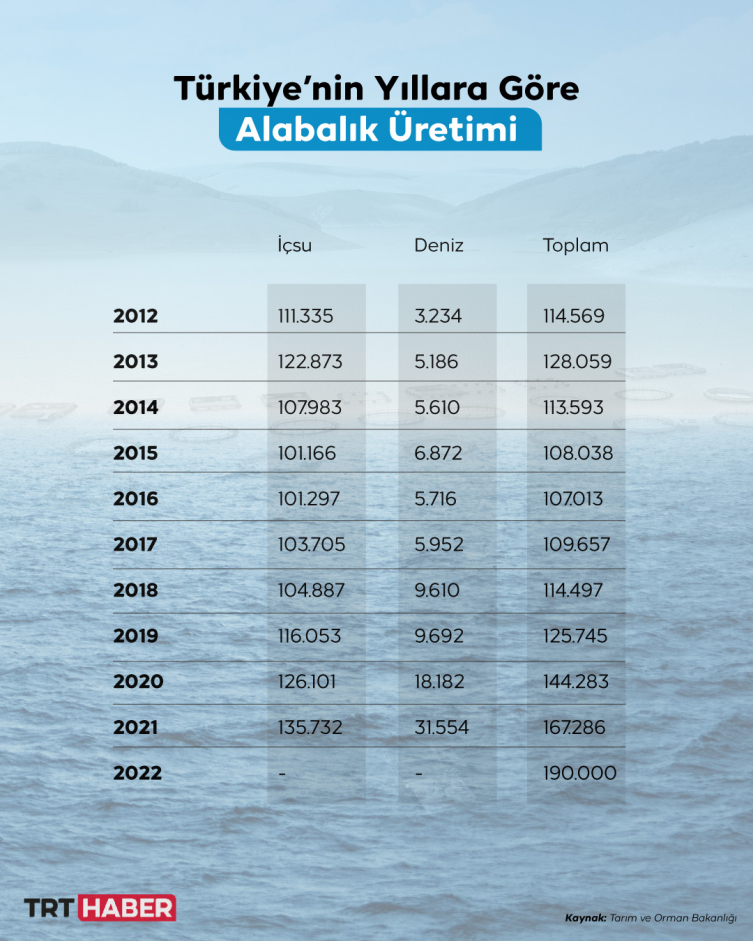 Turkish Salmon
In the same period, the trout subspecies known as 'Turkish Salmon' accounted for 63 percent of the total trout export and amounted to 43 thousand 663 tons. The monetary ratio was recorded as 312 million dollars. Trout production competes with sea bass and sea bream production, but the production increase is higher. In recent years, an increase has been observed in the net cage facilities located on the Black Sea coasts.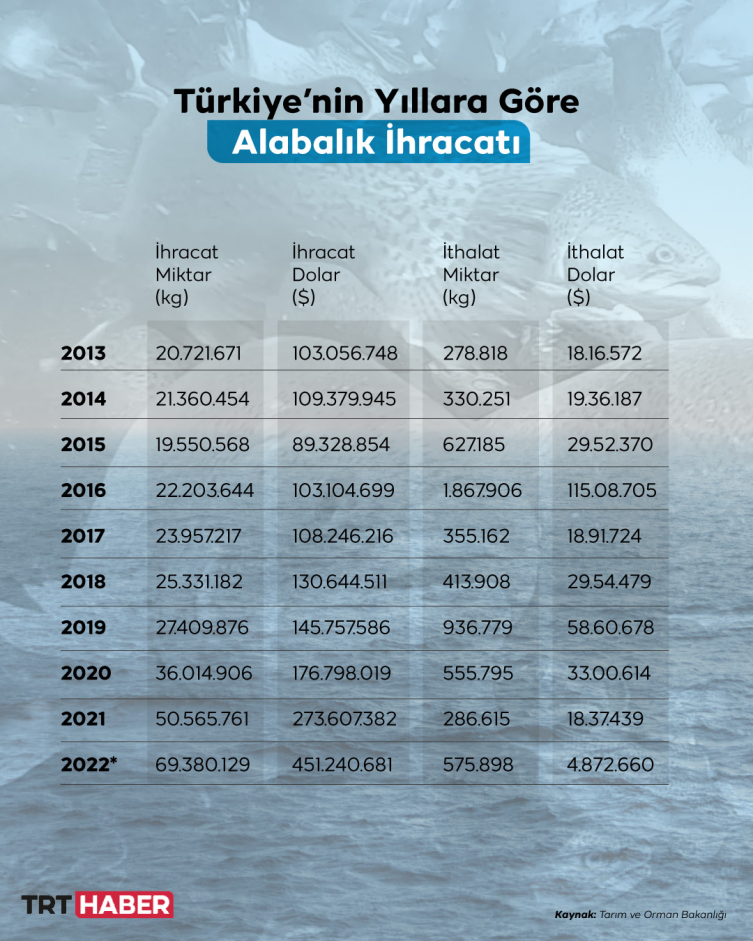 Top Exports to Russia and EU
Russia and EU members are the countries that Turkey exports the most trout While EU member countries generally prefer processed products such as fillets, Russia demands 'freshly chilled' fish. Another remarkable point is that Russia has taken important steps in trout farming in recent years. Russia increased its production from 30 thousand tons to 90 thousand tons between 2015-2020. However, it decreased to 55 tons with a decrease of 50 percent in 2021 data. Russia also produces over 15 thousand tons of Atlantic Salmon.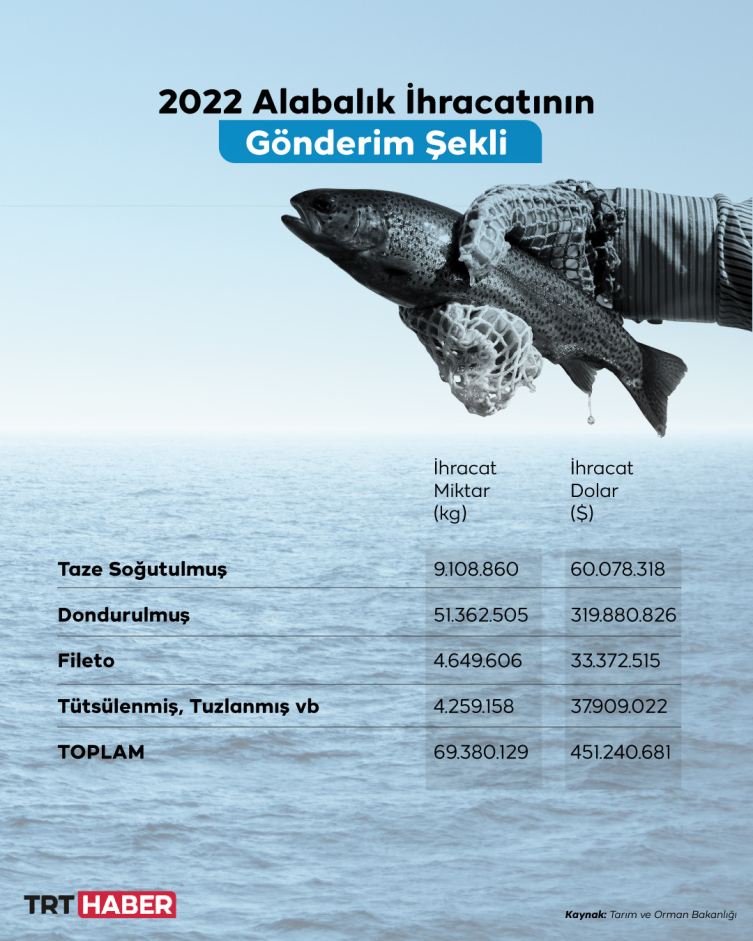 The Ministry of Agriculture and Forestry gives incentives to fish farming such as grant loans and brood support. Due to environmental advantages, trout production is expected to increase, especially in the Black Sea Region.