Environment, Urbanization and Climate Change Minister Murat Kurum gave information on the details of the housing campaign that will start in Istanbul in his social media account.
The institution said, "We are taking all steps so that everyone and every segment can become a home owner. We have launched a new housing campaign with the cooperation of Emlak Konut and Turkish Airlines. Applications for Yenişehir Evleri Arnavutköy Project have started, with a maturity of 120 months and installments starting from 7 thousand 500 liras." made a statement.

Yenişehir Houses Arnavutköy Project
According to the Ministry of Environment, Urbanization and Climate Change, a new campaign is being launched in order to make the homeless people homeowners in Istanbul, following the "My First Home, My First Workplace" and "My New Home" campaigns, the biggest housing move in the history of the Republic.
Applications for the "Yenişehir Evleri Arnavutköy" project, initiated by Emlak Konut GYO and THY for those who will buy their first house near Istanbul Airport, have started.
Within the scope of the Social Housing Project, only those who will buy their first house can apply to the campaign and only 1000 liras will be charged for the application.
Applications can be made at the address "www.emlakkonut.com.tr" until June 2nd.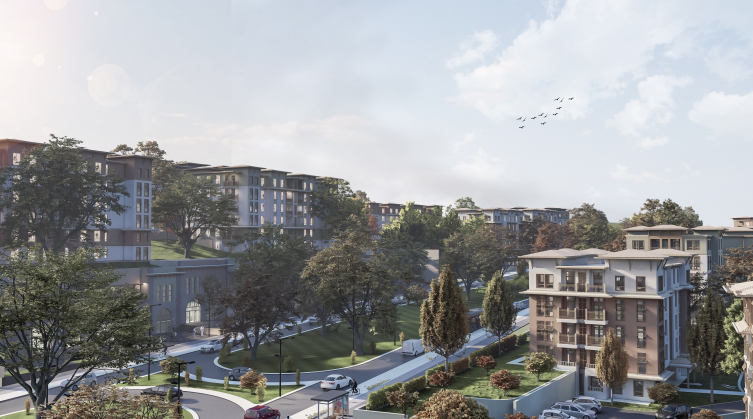 Applicants who meet the conditions of participation will be able to become homeowners from the project they are entitled to by drawing lots, with a 20 percent down payment, 120 months maturity and installments starting from 7 thousand 500 liras.
Payments will be made to Emlak Konut via Emlak Konut payment system.
In order to benefit from the project, it will be required to reside in Istanbul, not have a house registered with the household (spouses), and not have the title deed transferred within the last year, and sales cannot be made for 5 years, except for force majeure.

20 percent special quota will be reserved for young people
As in the "My First Home, My First Workplace" project, a special quota was reserved for young people in this campaign.
In the project, 5% quota will be allocated to the disabled and relatives of martyrs and veterans, and 20% quota for young people, out of the total number of residences. In addition, there will be no income requirement for young people between the ages of 18-30 to be able to own a house.
In the project, flat types such as 1+1, 2+1 and 3+1, designed with a low-rise and horizontal architectural approach, will be offered for sale by lot.
The project will also include the necessities of daily life such as regional parks and living spaces, squares, activity areas, religious facilities, education, health, sports areas, social and cultural facility areas, and pedestrian and bicycle paths that people of all ages can benefit from.
The project with applications that support recycling with zero waste infrastructure; It is the "Green Project" that prioritizes energy efficiency with thermal insulation, gray water treatment and solar energy systems, and offers a sustainable life with environmental practices.
Yenişehir Evleri Arnavutköy also has a playground and educational institutions for children.
Detailed information can be obtained from the address "emlakkonut.com.tr" and the phone number "444 36 55".