Gecgel, 65, who produces shock absorber systems at the Elit Industrial Estate in the central Karatay district, said that he spent his childhood in his father's shop, who worked as a copper lathe.
Explaining that he graduated from a vocational high school after his primary and secondary education, Geçgel said that he left his mechanical engineering education in Ankara and became entitled to enter the Air Force Academy.

Held senior positions in aviation
Gecgel stated that he also received aircraft engineering training here, "As an air bomber pilot, I was assigned to different units in the Air Force. I was a test pilot. I participated in organizational trainings. I carried out modernization activities. I commanded in different places. F-100 bomber, F-4, F-16. "I used warplanes. I was a test pilot of F-16 aircraft. I participated in different courses and operations. I took command in international operations." he said.
Stating that he retired from the Turkish Air Force in 2001, Geçgel explained that he also assumed duties at various levels in Turkish Airlines.
Gecgel stated that he and his brothers turned to production in the industry in order to practice his father's profession, and said:
"We established a facility. We gained some experience there. I took a course for 6 months in the USA. This job requires infrastructure. Since I have a suitable infrastructure, I established this system. I continued my father's profession. My father was a really high quality person, I mean very good things about production. "He is the person who made the air horn in Konya. We follow his path. I love my job and will do this until I die. We have a very serious export. We send products to the USA and Europe, especially to Russia."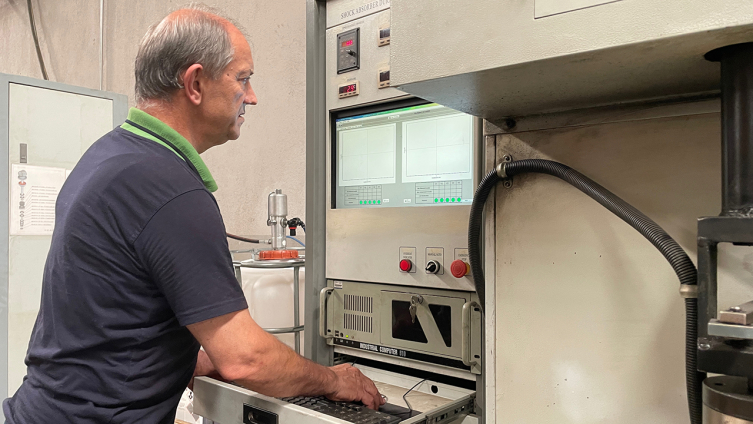 There are those who say "commander" and those who say "master"
Stating that they are in harmony with the workers in the workshop and that they carry out their work within the framework of love and respect, Geçgel said, "Very good productions can be made in Turkey, but one has to be disciplined. With the discipline, the work is done properly and the promises are fulfilled on time. "Master," but they say, "Commander," on the outside. I love everyone, I respect them." used the phrases.
Gecgel noted that they employ 20 people in the enterprise and drew attention to the importance of certification and infrastructure for production in the sector.