In Niğde, the harvest of gala type early apples has started. Providing information about the production, Provincial Director of Agriculture and Forestry Asım Baş stated that apple production is carried out on an area of ​​240 thousand decares in the city and said that they expect a yield of 575 thousand tons this year.
Baş said, "Approximately 250-300 thousand tons of apples are produced in quality and varieties suitable for export. But about 100-150 thousand tons of this goes to export. Large and high quality cultivation gardens have increased in Niğde. It gained momentum and continues to be established. "We have around 11 million trees. We are in the first place in terms of the number of trees planted in Turkey," he said.

"We are hopeful, our exports will increase even more"
Stating that over 60 thousand tons were exported to India last year, Baş said, "This year, we aim to export more. Exports to countries such as Bangladesh and Indonesia continue. Our products are exported to 15 countries including India, Russia, Libya and Iraq. "Apart from the Far East, Middle East countries, Iraq, Syria are still the countries we export a lot. Libya is one of the countries where we export a lot lately. We export more to some countries from Turkmenistan, Turkic Republics. Russia ranks second in apple importing countries. Now Europe "If we don't buy from their countries, maybe they will buy more from us. We are hopeful. I hope we will continue to increase our exports even more," he said.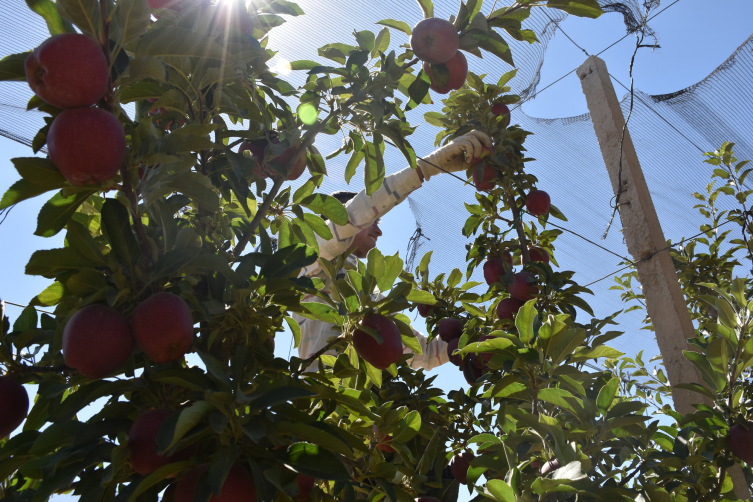 [Fotoğraf: DHA]

'We aim to increase efficiency'
Stating that Niğde apples are delicious due to the climatic conditions, Baş said, "We are in the first place in Turkey in the establishment of young apple orchards, but we are among the top 3 in apple production. We hope that the apples in our city will be more productive and of high quality. Our main goal in apple production is to modernize our orchards. We aim to both rejuvenate and increase efficiency," he said.