In a statement made by the company, CANiK, one of the leading companies in the field of defense industry, has participated in the Eastern Europe's oldest defense fair MSPO 2023, which was held in Poland with the national remote-controlled stabilized weapon (UKSS) tower family and will last until September 8. It has been reported to have garnered a lot of attention.
In the statement, it was stated that CANiK's global export-oriented fair adventure will continue with England after Poland, and the company will host the International Defense and Security Equipment Fair, one of the world's leading and most prestigious fairs, in London, the capital city of England, between 12-15 September 2023. It was also noted that the final preparations for DSEI 2023 have been completed.
According to the statement, in DSEI 2023, which is followed closely by the Turkish press, CANiK will take its place with all its product groups. Having bought the well-established British company AEI Systems, one of the three medium caliber gun manufacturers in the world, last year, CANiK is now preparing for a show of strength in London.
CANiK, exhibited at the International Defense Industry Fair IDEF'23 and showcased abroad for the first time in Poland, the fastest and newest link in the national anti-aircraft CANiK M3, and the national remote-controlled stabilized weapon (UKSS) tower family developed by the group company UNIROBOTICS. It will be introduced to the world in England.
Cahit Utku Aral, General Manager of CANiK, whose views are included in the statement, said, "We are carrying our exports of high value-added products even higher with remote control command systems. We aim to increase our exports per kilogram to over 400 dollars with new orders." used the phrases.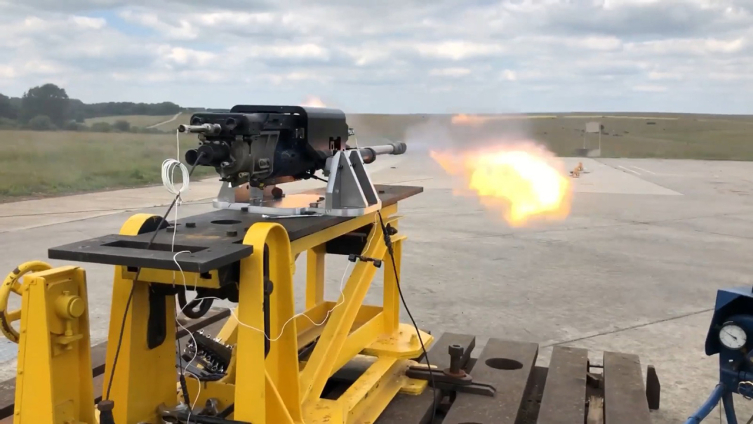 Aral continued his words as follows:
"We are returning with important preliminary agreements from Poland, which has a strategic importance, together with CANiK, which is seen as one of the star players of the fair, and our group affiliates. Another important fair for us in September will be held in London, the heart of England and the United Kingdom. We have completed our final preparations before DSEI 2023, which is shown among the prestigious defense fairs.
We will introduce the entire product range of UNIROBOTICS, which has one of the world's largest remote-controlled gun turret product family, at this fair. Our 100 percent domestic and national towers will be an important force multiplier for friendly and allied countries. We carry our high value-added product exports even higher with remote-controlled command systems. We aim to increase our exports per kilogram to over $400 with new orders."