In a facility in the Organized Industrial Zone (OSB), milk and fruit juice boxes coming from various provinces of Turkey are transformed into eco signs after a series of processes.
These sheets are used in prefabricated and container structures, the floors of ships, buses and minibuses, and in different areas such as roofs, stands, parquet flooring, school desks and fences.
Business owner Mustafa Aytı said that they employ 30 workers at the facility.
Stating that they also produce energy with the solar panels on the roof of the facility, Aytı said, "We are one of the 5 facilities in the world that manufactures this product. The eco sheets we produce are not affected by water, humidity and humidity and are very useful. Their durability is much better than their counterparts made of other wood. They are difficult to break due to their stretching properties." "Since our products are made from recycling, they are sold as equivalents of products produced from trees. With the production here, we prevent trees from being cut down. We send them abroad to bus factories. We export to Germany, Italy, Kazakhstan and Greece." he said.

"We do not import waste from abroad"
Aytı noted that the feedback from customers who purchased TSE and ISO certified eco signs was very positive.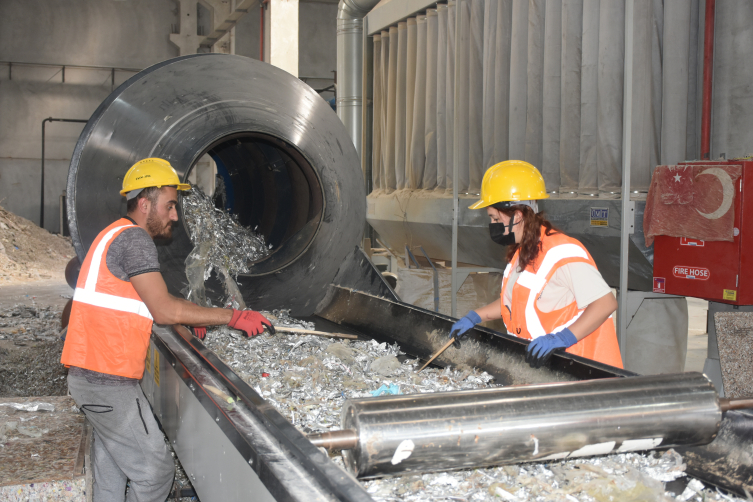 Explaining that almost all of the milk cartons in Turkey come to them, Aytı concluded his words as follows:
"We do not import waste from abroad. We are the only licensed company in our field in Turkey. No one produces eco-boards from recycling other than us. We can produce as much as the waste we procure from our country. In the coming years, we will increase our capacity by collecting the milk, fruit juice and Tetra Pak box waste that we will procure from some regions abroad. "We aim to expand it. We even aim to establish a facility similar to this in a European country."